As we all know, breaks are an important aspect of any vehicle. However, with so many components working together to make your vehicle stop when you need, it offers more a chance for something to malfunction. But there's no need to far - Jacksons of Enid is here.
If you're searching for "brake service near me", our authorized service center near Enid can be of help. With a team of highly trained professionals, you can rest easy knowing your vehicle is in the best of hands. To learn more about why brake service is important and what we can do to be of assistance, keep on reading.  Then, contact us to have your brakes serviced!
Serving Enid OK 
Enid may seem like a sleepy town in the heart of Oklahoma, but there is more than meets the eye. This city is full of fantastic points of interests that make life interesting for both residents and visitors. One of the most notable is the annual Tri-State Music Festival.
This event began in 1932 and has been growing in popularity ever since including its own jazz fest, a parade, concerts, and a carnival. Whether you're headed to groove to some sweet tunes, taking the kids to the Leonardo's Children's Museum, or just want to spend some time at the Meadowlake Park, ensuring your brakes are working properly is crucial.
When to Schedule Brake Service
Keeping your brakes in working order is critical to remain safe while on the road. However, how do you know when to service your brakes? Along with getting them checked regularly according to your manufacturer's owner's guide, here are some warning signs you should look out for:
                Your Brakes Feel Spongy
                You Hear Grinding when Braking
                Your Vehicle is Pulling to One Side
                Your Car, Steering Wheel, or Pedals Shake when Trying to Stop
                The Dashboard Symbols Dealing with Brakes are Illuminated
Any of these sings can mean there is something wrong with your brakes and you should have them checked out as soon as possible with an authorized dealer. 
Receive Brake Service Near Enid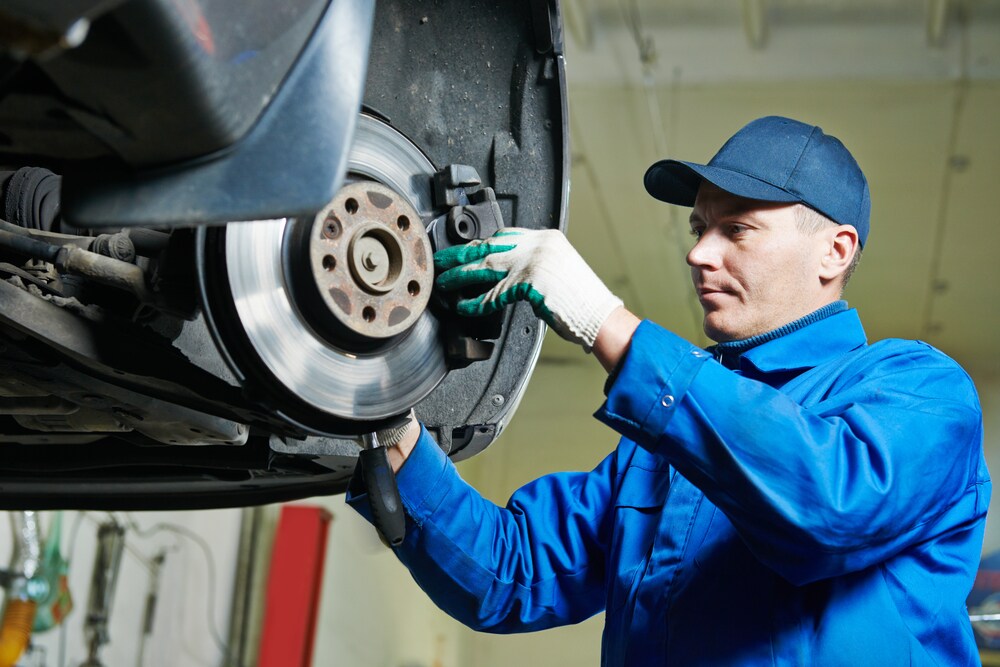 Whether you're hearing strange noises coming from your brakes or its time for your annual maintenance check, our service center is here for you. To ensure you get the best service possible, we only hire certified technicians and use the most up-to-date equipment available.
Our experts will go over any issues you have, diagnose the problem, and do what is necessary to get your vehicle running smoothly again. To save money, make sure you check out our Mopar® Service Coupon Library and the service specials we have available right now. There are even rebates available if you need to purchase new parts.
Schedule Brake Service with Jacksons of Enid Today
End your search of "brake service near me" when you turn to our authorized service center. To make an appointment, visit our online scheduling tool or contact our dealership. Our professionals are looking forward to returning your vehicle back to working order.