How to Perform a Tire Rotation at Home

Getting a better grip on the road is of chief concern for many Kingfisher area drivers, and rotating tires regularly is a simpler way to achieve that goal than lifting your Jeep or other vehicle. Believe it or not, it's even possible to do the work yourself, if you're looking to save money on routine maintenance! Need some guidance? Here, our service department walks you through how to rotate tires at home using tools you probably already have.
Why Is Tire Rotation Necessary?
Whether it's your drivetrain, driving habits, or diligence in maintenance, you're going to find your tires wear unevenly. It's unavoidable: When you turn, more friction is applied to your tires' outer edges, and rear wheels always wear differently than those on the front. So don't leave your tires in the same position for the life of your vehicle, because it can end up costing you, as most high-quality tires are only rated to last about 50,000 miles.
How Often to Rotate Your Tires
The way you drive, the vehicle you're driving, and how consistently you drive can all influence your tire rotation regimen. Most drivers require it every 5,000 to 7,500 miles, although if you're driving an AWD vehicle, consistent and active wheel engagement can make it necessary to rotate tires every 3,000 to 5,000 miles. Check your owners' manual for more specific recommendations.
Tire Position
FWD Tires: Move the front tires on a FWD vehicle from to the back, and place them on the same sides they were originally, but make sure to switch sides when you move back wheels to the front.
RWD Tires: If your vehicle is RWD, switch sides as you move the front tires to the back, and put rear tires on the same sides as you move them to the front.
How to Rotate Your Tires at Home in Hennessey
Performing a tire rotation on your own in Woodward doesn't require a lot of tools, or an advanced skill set. You can rotate your own tires with just a set of car jacks and a lug nut wrench. Your vehicle probably already has this equipment in it, since it's the same used to change out a spare tire.Follow these simple steps:
Engage your parking brake once you're in your garage or driveway.
Loosen the lug nuts on all four wheels, without taking them all the way off to make unscrewing them entirely that much easier when the tire is elevated.
Lift one wheel with a car jack and place a jack stand underneath it. Repeat for all 4 tires until the car is raised.
Remove the tires one by one.
Fill your tires to their optimal tire pressure, and rotate them according to the appropriate pattern for your drivetrain. Place the tire back onto the wheel mount and screw the lug nuts on by hand as far as you can.
Lower your vehicle from the jack stands and use the lug wrench to finish tightening the nuts. Uneven tightening on your lug nuts can cause the brake rotor to warp, so work the lug nuts diagonally from one to another in a star pattern.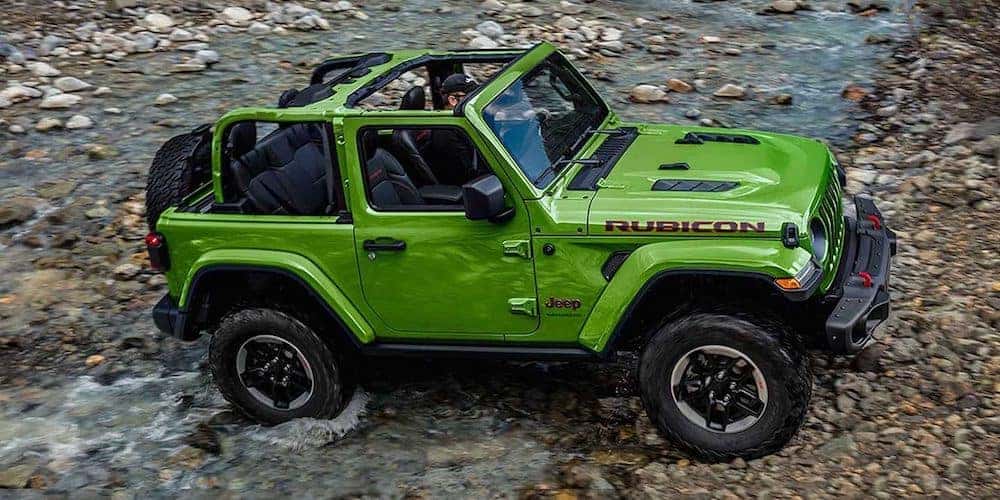 Get Assistance with Tire Rotation at Jacksons of Enid CDJR
Don't have time to rotate your tires yourself? It can certainly be labor-intensive and time-consuming. That's why many drivers around Fairview bring their vehicles into Jacksons of Enid CDJR. Our experienced service technicians rotate tires every single day, giving us the skills to get you back on the road quickly, while passing time savings on to you. We use genuine OEM parts with every service to ensure your vehicle stays running like new. Check out our service specials and online scheduling to get the deals you're looking for, and the cost savings you require. Contact us today to learn more!
Vehicle Service Specials in Enid