Your vehicle requires quite a few simple services over the years. However, while they may seem simple at first, they're absolutely necessary for the health of your vehicle. The oil change is one of these services, because it's required every few months depending on how you drive. At Jacksons of Enid, we're here to help drivers throughout Enid, Ponca, and North Enid learn why you should never skip an oil change.  Find an oil change near you to get started!
What Does Oil Do for My Car?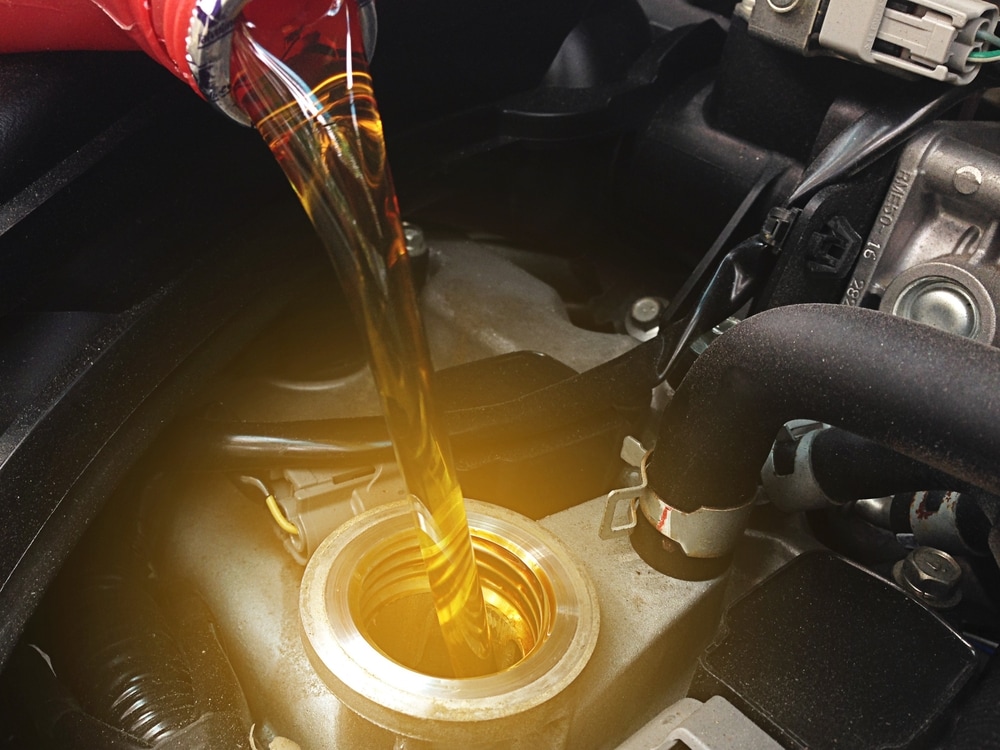 If you're familiar with the phrase "well-oiled machine" then you know that it's a good thing. Oil helps keep your moving metal parts lubricated and cooled so they can continue to function properly without creating friction, which would result in your engine overheating.
Oil also helps keep these metal parts free of debris and dirt, so there's no gunk buildup and your moving metal parts can continue moving so your vehicle can perform at its best. However, since oil picks up the crud from the engine, it can become dirty and less effective, which requires a change.  It's essential to visit our service center every so often to have this routine maintenance done right.
How Do I Know It's Time for an Oil Change?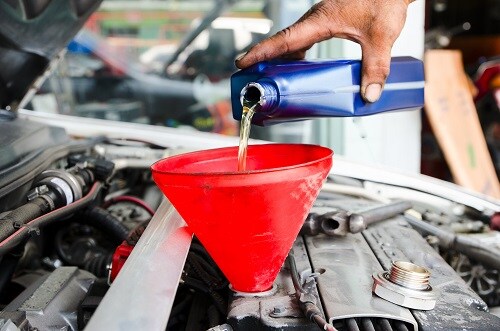 There are actually a few ways to tell that it's time for an oil change. The best way is to stay on top of your oil change intervals, or, mileage. Take note of what your mileage was when you got your oil change. Most vehicles require an oil change every 5,000 to 10,000 miles. However, there are other signs to help you tell:
Dark and Gritty Oil on Dipstick
Change Oil/Check Engine Light Comes On
Loud Engine Performance/Knocking
Sluggish Performance
Thick Smoke Coming from Exhaust Pipe
Why Should I Never Skip an Oil Change?
It's ok to go over a few miles when it's time to change your oil, but you don't want to put it off for too long. You'll notice that the performance of your vehicle becomes slower and less responsive. You'll also notice that your fuel economy has taken a drop. If enough time passes without having your oil changed, you'll start to notice that your engine overheats.
However, the direst issue that stems from not having your oil changed in time is that your engine will seize up and break down, resulting in irreversible damage and a costly engine replacement. Having your oil changed is less costly and time consuming than having your entire engine replaced.
Don't Hesitate, Schedule Your Oil Change Today!
When you've picked up on the signs, or you know that your vehicle is in need of an oil change, you can always contact us at Jacksons of Enid. Our technicians are here to perform this routine maintenance while swapping out the old oil filter, so your vehicle can continue to perform at its best. When it's time for an oil change, we're always here to help you!
At Jacksons of Enid, we're proud to provide automotive service and expertise to drivers all throughout Enid, Ponca, and North Enid. Schedule your oil change today!