Drivers across Enid, Ponca, and North Enid know that one of the most important, as well as most common forms of automotive service is the oil changes. However, not every driver knows how to change their own oil, so when you know that it's time for this crucial service, you'll want to find somewhere where you can find oil change services from a reputable location.
At Jacksons of Enid, we're here to help drivers with all forms of automotive service. We're proud to offer ExpressLane fast oil changes!
Why an Oil Change?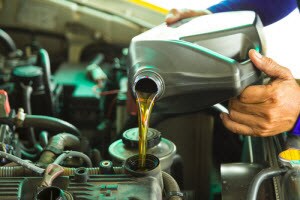 Your vehicle requires an oil change every once in a while to ensure that its components are properly cooled and lubricated. Oil helps ensure that the moving metal parts move efficiently while cooling them to reduce friction. Another function of oil is to clean these parts, which over time, results in the oil getting dirty, which requires a change for fresh oil. Regular oil changes help ensure that your vehicle is performing at its absolute best and most efficient.
Knowing When to Have Your Oil Changed
Before picking up the phone or scouring the area looking for an "oil change near me" online, you'll want to be sure that the time is right for you to have your oil changed. Luckily, your vehicle gives off a few signs that tells you it's time for a change. All you have to do is look out for these signs:
Louder Engine Performance
Thick & Dark Engine Oil
Check Engine Light is On
Smokey Exhaust
Smelling Oil Inside the Cabin
Putting Off Oil Changes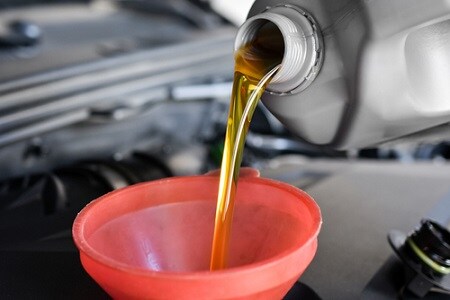 If it's time for an oil change, you don't want to delay the process or put it off for too long. There are a few consequences to be aware of. The first sign that you'll notice is a drop in fuel efficiency and a sluggish performance. Since oil works to cool and lubricate the metal parts in your engine, these parts won't move as fluidly and may generate more friction causing your engine to overheat. If you put off the oil change long enough, your engine could seize up and result in a costly replacement.
Scheduling Your Oil Change at Jacksons of Enid
If it's time to change your oil, you can always schedule it with us at Jacksons of Enid. You can easily call us or you can schedule your oil change service online. The oil change process is fairly quick, so you won't have to go too long without your vehicle.
At Jacksons of Enid, we're here to help drivers in Enid, Ponca, and North Enid with all types of automotive service. Contact us to schedule your oil change with us today!